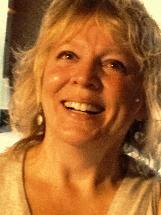 I am a musician by gene pool and an Interfaith Teacher by divine design. Following a religiously-diverse childhood, I sang and conducted my way to performing at Madison Square Garden and Radio City Music Hall. Curiosity got the best of me, after twenty-one years as a church musician, and I attended seminary and was ordained as an Interfaith Teacher. After writing several "how-to" books, instructional videos grabbed my attention as an effective way to reach children.

I hope you find this program helpful.
Please contact me with feedback about your child's experiences with the program.
~ Gaioma